As we race into what is certain to be another excitingly innovative decade, the phrase "There's an app for that!" will continue to be heard left, right and centre. So, as you look to stand out from the crowd in the hugely competitive dentistry industry, you need to ensure your brand is up-to-the-minute on point with the crucial app trends that will dominate in 2020.
They may all be concerned with their dental health, but there's another thing all of your clients have in common – their smartphone. These same people use their phones to shop, bank and entertain, so why should it be any different when it comes to connecting with you, their trusted dentist?
But a generic and out-of-date app that belongs in the decade we've just farewelled will just not do. The latest app trends and technologies will ensure that your brand, your growth, your reach and your profits are soaring high in the sky in 2020. And that's exactly why we've come up with the ultimate list of app trends to watch as they prepare to thrive in the world of dentistry apps this year.
1. Beacon technology
What is beacon technology, I hear you wondering? Basically, it's the next generation of wireless Bluetooth technology that has come a long way since Apple launched it in 2013. Thanks to a tiny transmitter, signals are sent out to other smartphones in the area, making connecting with the local clients and patients around you easier, more accurate, and more powerful.
How a dentist can use it: When you sign up new clients or patients, beacon will help you gather user-generated photos, reviews and other features like popular visiting times for your Google My Business listing.
2. 5G
Trust us: you're going to hear a lot more about 5G in 2020, as devices gear up with their latest generation chips. The headline benefit is an incredible speed, which will be 100 times higher than the 4G we all use today. But 5G will bring more than that to the app party, opening doors for 3D gaming, augmented reality and more.
How a dentist can use it: Honestly, the revolutionary nature of 5G means the sky is literally the limit when it comes to 5G. But healthcare could be almost transformed, as the power of 5G opens up tele-health, remote real-time monitoring and diagnosis, and so much more.
3. Wearables
You may already have a Fitbit, but in 2020, a larger range of bands, trackers and even rings will hit the market. Apps will need to support the burgeoning wearable trend, as people move their eyes away from small screens to their even smaller new gadgets.
How a dentist can use it: Wearables are par for the course in the fitness world, but there are now contact lenses that measure blood sugar levels, Bluetooth thermometers, and also plenty of potential for application in dentistry. For instance, wearables could measure ph, acidity, fluoride exposure, tooth brushing effectiveness, saliva, odour, and so much more.
4. AI
Forget what you already know about Artificial Intelligence, because it's going to get much, much smarter than that as we race into 2020. Apps are already getting smarter thanks to AI, but Google has now introduced technology that is capable of making calls for you to, for example, book an appointment at the dentist!
How a dentist can use it: Like it or not, AI is touching down. And unlike the nervous radiologists who are resisting it, dentists can embrace the potential of advancements like image recognition for better detecting diseases.
5. Internet of Things
Shortened to IoT, the Internet of Things is now a trillion-dollar industry. In short, it's a hugely convenient technology that allows you to manage non-IT equipment with remote controls or apps. We've all heard of the smart home, but now IoT is expanding to cars, shops, businesses and many other applications, putting the onus on you to have an IoT-friendly app.
How a dentist can use it: You can already send an appointment reminder to your patient's smartphone, but imagine if it can be beamed to their smart fridge as well?
6. AR
Pokemon Go may have seemed like a fleeting trend, and Snapchat may just be a lot of pointless fun, but augmented reality is definitely here to stay. Ikea, for example, is now implementing AR to spice up the customer experience, and as 2020 progresses, augmented reality may just need to be up and running on your dentist business app before you know it.
How a dentist can use it: A bit like 5G, the sky really is the limit when it comes to AR and its application to businesses like dentists. Treatments will become innovative, alternative and less invasive, and patient engagement could be no less than supercharged.
7. M-Commerce
E-commence is so passe because 2020 will be all about m-commerce! The 'm' stands for mobile, and the point is to make it easier for your customers, clients and patients to pay simply by whipping out their smartphone wherever they are. Believe it or not, Blockchain is invited to the party too, meaning that where once there was cash, and then there was plastic money, the future is a mobile wallet.
How a dentist can use it: There are a million potential applications for m-commerce, but it can also be used to market your practice, including mobile vouchers, coupons and even loyalty points.
8. Bots
In 2019, bots walked into the room, but in 2020, they will begin to run the show. Surprisingly, chatbot technology – which simulates actual conversations that make navigating an app more than easy – is still not all that widespread, but a recent survey found that almost 70% of all app users would like to interact with the help of a bot.
How a dentist can use it: Patient convenience is one thing, but chatbots can save you time and money as well. Instead of training staff to give the same answer about dental procedures over and over again, program a bot to do it!
The future of apps is bright
As you can tell, the exciting world of apps is only getting more and more exciting, with the 5 billion smart device users globally now able to choose between an incredible 5 million apps on Google and Apple alone. All those apps mean an awful lot of competition in a bustling industry like dentistry, making it crucial that your app is ready to race into 2020 and beyond!
Ready to reach out to your target market and turn those views into customers? Get in touch with us and let's get you started!
Hey savvy business owner… Want to get hot and fresh marketing strategies to give your business the edge… AND emails so valuable you will save them?
Enter Your Best Email Below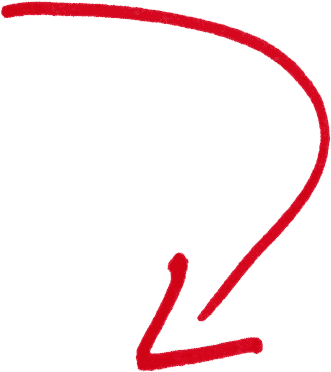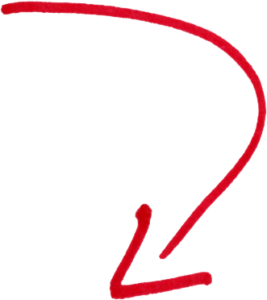 free stock photo via www.vectorstock.com
We are a Marketing Consultant in Sydney.