Boosted Posts are an easy and effective way of advertising your business of Facebook.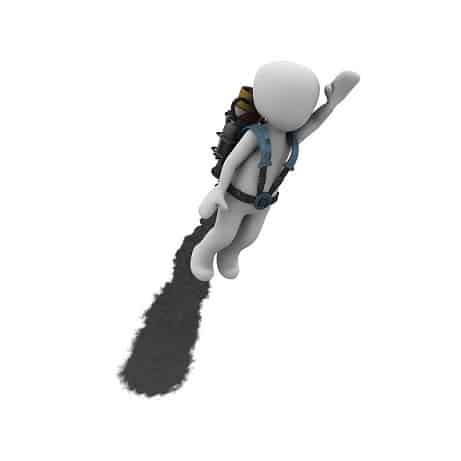 Boosted Posts allow you to magnify the reach of your content marketing by increasing a particular posts visibility on the News Feed of people who have liked your page. Effectively this means that people who are friends of people who like your page will see your post for a period of time specified by the price you are willing to pay.​Given that Facebook's business advertising model is based on the premise that friends have similar interests, this type of Facebook Ad has some traction.The following is a basic introduction to the idea of Boosted posts.
Which Posts Can I Boost?
Well, actually you can boost pretty much any post that you create on your Businesses Facebook page. This can include status updates (Open all day this Sunday for our Runout Sale!), photos, videos or special offers. To Boost a post you will need to have owner, or administrator privileges to the page.
Before you begin, however, you should make yourself aware of Facebook's Advertising Rules and Guidelines, which includes your options if your Boosted Post is not approved.
Where Do They Appear?
Boosted Posts appear on the News Feed, rather than the right column of Facebook, making them effective even on the mobile apps. Interestingly, since its acquisition, Boosted Posts will now also appear as Sponsored Posts on Instagram, making carefully framed photos a strong option for this type of Facebook Ad.
How Do I Do It?
Obviously, you need to start by creating a post on a Business Page. Personal status updates can't be Boosted, but apart from that the process is remarkably simple.
Once you have created a post, you will see a 'Boost Post' button in the bottom right hand. Clicking on this will take you through to the Facebook Ads Manager where you can choose you options. You are able to select a target audience, and there are plenty of options in this area.
You can choose to promote the post only to people who have liked your page. Or you can aim for new followers by hitting either an age group, or a geographical area. You can also take advantage of Facebook's algorithms by selecting related topics. Once you type in a few options (Sports Shoes, Basketball) Facebook will offer up phrases that it believes will capture relevant people.
After that you get to select the budget you want to apply to the ad, which will determine the reach of the ad, and the timeframe for which you want the ad to be boosted.
After all this work is done you simple click Boost Post at the bottom of the page.
What Does It Cost?
Yes, this is a relevant question, and typically difficult to answer.
Your Boosted Post ad will cost as much as you want it to. However, the crux of the matter is that the more it costs, the more people it will reach.
Once you have finished with your options and selected a budget, Facebook will tell you how many people it anticipates will see the Post, and you get to choose whether that is a suitable return on investment or not.
The benefit of this process however, is that if you try fidgeting with your other choices you may be able to reach a wider audience without spending any more. Maybe try adding to the geographical limits of your ad. Maybe broaden the age groups you want to target. Or perhaps something as little as improving the tags and descriptions in the ad will see it reach a wider audience.
Facebook's Approval ProcessI mentioned earlier that before you start trying to boost your posts you should familiarise yourself with Facebook's advertising policy. While it seems a mammoth task, the reality is that every time someone tries to boost a post, it is reviewed by Facebook to ensure it complies with Facebook's advertising and community standards.
The reviewer will consider the images, the written content of the ad, the selections you made about audience, as well as the content of your Business Facebook page (from which the post needs to have been created). Some of the reasons a post might not be approved include:
Possible Copyright infringement (such as your post containing commercially available music);
Sexually suggestive content, or adult products;
Incomplete landing page (if your Business page has not been published successfully, your post will not be available to boost);
Profanity;
Controversial content;
Payday lending (Facebook have taken a stand not to promote payday lending institutions);
Tobacco, Drugs, or firearms;
Thankfully, you have options if your ad is not approved (you will receive a message from Facebook). You can of course edit the ad to remove the offending content, however if you feel the decision is unjust, there is an appeals process.
Hey savvy business owner… Want to get hot and fresh marketing strategies to give your business the edge… AND emails so valuable you will save them?