Inaugurated in the year 1916 in October, the Taronga zoo is a delight to visit. Located in Sydney, the zoo has gained immense popularity as a centre for animals and a tourist attraction. This zoo in city is owned and operated by the Taronga zoo conservation society. Situated at a distance of about 15 minutes with ferry from Circular Quay, the zoo locates itself on the shores of the Sydney Harbour. Spread over an area of 28 hectares, the zoo houses more than four thousand animals which belong to around 350 species.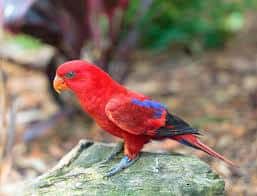 The 28 hectares zoo is divided into eight regions. Along with it the zoo also houses a zoo shop. The zoo shop contains of all kinds of fun toys and items for the kids including books, games, soft toys, animal toys and so much more. You can definitely find kids hovering around the shop tagged upon their parents so that they can buy for themselves a thing or two. The toy shop has a lot of attractive items for you to buy for your kids as well as your home to take back as a travel souvenir.
The zoo premises also house a café which is quite famous as well. People keep the place crowded due to the tasty and mind-blowing food it offers. Most of the food here is famous locally and you will truly find the taste of the local here along with basic other items which are liked or demanded by the people. The café also has a beautiful seating arrangement for you to sit and relax after a long and tiring tour of the zoo and have a brunch with your family or friends.
The major exhibits and regions which you can spot in the zoo include:
Helmore parrot aviary

Australian bush birds

Australian night life

Koala walkabout

Australian wetlands

Platypus house

Australian walkabout

Australian rainforest aviary

Creatures of the Wollemi

Backyard to bush

Great southern oceans

Serpentaria

South American aviaries

Chimpanzee park

Wild Asia

Lemur forest adventure

Gorilla forest

Himalayan mountains

Dog row

Giant tortoises

Bear canyon

Big cats

Orangutan walk

African waterhole

Moore park aviary

Wild Australia
You will find a number of species of animals which are quite unique and will surprise you with their appearances and features. There are so many animals about which you might not have heard and for sure you might not have seen them. The animals are kept in clean cages and the hygiene of the zoo is maintained perfectly. Kids have a great time at the zoo as they are the most spotted visitors. At some places cameras and mobile phones are not allowed as they disturb the animals. So, it must be taken care that all the guidelines and rules are followed.
The zoo also has an information centre where you can get to know in detail about all the animal, birds, and fishes which are present in the zoo.
The zoo is visited by visitors who visit the neighboring suburb Sydenham also.