Regardless of how many Likes your Business's Facebook page has attracted, not everyone sees everything that you publish.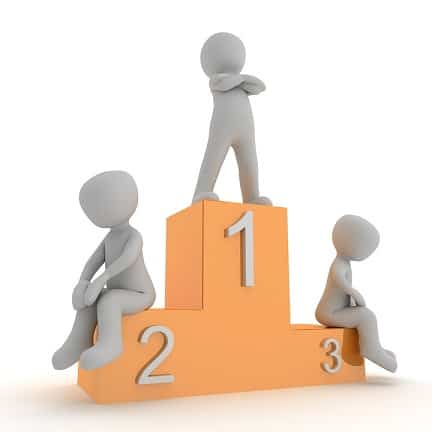 This change is primarily because Facebook have limited the impact of organic engagement, and instead have developed options so businesses can advertise their products and services in a far more targeted manner. Advertising options on Facebook like Promoted Posts and Boosted Posts allow business owners to use Facebook's expertise with regards to their user's viewing habits to profile an ideal audience for their Ad, and pay a prescribed fee to put their content directly in front of them.​While a lot of business owners are operating on that old understanding, the development and progression of Facebook's algorithms means that is just no longer the case.
The Fall and Rise of Organic Reach
Depending on who you ask, the organic reach of a typical Facebook ad may be as much as 8% less than it was 12 months ago. This is partly due to audience skepticism, however it Facebook's changing algorithms are also partly to blame. The algorithms determine, based on a user's viewing habits, what types of posts will show on their News Feed.
As Facebook users have become more passive, allowing the algorithms to populate their Feed, it is becoming difficult for a typical ad or promotion to gain the traction they have done in the past. As a result, Facebook have developed two main options to allow business to pay to increase the visibility of selected posts: Boosted Posts and Promoted Posts.
The primary benefit of promoting posts on Facebook is it can, through targeting an appropriate audience, increase your level of organic growth. A properly targeted promoted post will appear on the News Feed of new potential customers, who may like the post, causing it to be displayed to their Facebook friends.
Promoting a Post
To create a promoted post, you need to enter Facebook's Ads Manager, and choose 'Create Ad'. In the next menu select 'Page Post Engagement', and then start creating the post.
Once you have created the post you want to promote, you will move forward to the targeting (who will see the ad) and bidding (how will you pay for it) selections.
Targeting
When creating an Ad in Adverts Manager you are offered a broad array of options when selecting an audience, however they are broken into two main categories:
Existing followers and their friends;
A targeted selection that may include existing followers, but will also include people who have not yet visited or liked your page.
The type of Ad you are building will determine which of these categories best suits. For example, if you were pushing out a promotion that rewarded existing loyalty members, you would go for the first option. However, if you were launching a new product or service, the second option would be the most appropriate choice.
When you decide to put together a targeted selection, you will be given a number of options to choose from, including:
Age groups;
Geographic areas;
Gender;
Languages spoken;
Common interests;
Connection to your page;
As you manipulate these choices, Facebook will estimate the size of the audience the Ad will reach during its Promotion. One of the benefits of using the Ads Manager is that you can make adjustments to your audience targeting to increase the reach of the ad without necessarily increasing the cost.
Budgets/Bidding
There are two main ways to choose how to pay for a Facebook Ad. You can set a budget, either daily or over the course of the promotion, or you can bid in the Audience Auction. By bidding you are setting a maximum sum that you will pay if you Ad creates your desired action.
For example, you might decide you are willing to pay 5c every time someone follows the link in your promoted post and visits either your website, or your Facebook page. If another, similar business, decides they will pay 6c every time someone visits their Facebook page through their Ad, they will receive more visitors than you do.
The process is referred to as the Audience Auction for a reason. Facebook, as a business, offers you access to over 1.8 billion active users every month. They offer your business an audience, however in the same vein as Newspaper and TV advertising, you will need to pay to reach that audience.
Ads Manager
Facebook's Ads Manager will help you create your ad. It will provide an estimate of the audience the ad will reach depending on your targeting and bidding selections. This means you should, ideally, be able to broaden your audience by either paying more, or making better targeting selections.
Ads manager will then allow you to track the success of your Promoted Post.
Tips for Promoted Posts
A promoted post runs for 3 days;
There is no text limit, however anything over 500 characters will be truncated. Be efficient with your wording.
Facebook advertising guidelines require that no more than 20% of the Ad is made up of text. If you use a picture of text (a picture of an open book, for example), this will count and the Post will not be approved;
Promoted Posts appear in the News Feed on both the desktop and mobile apps, however you have the option to choose for them to appear in the right-hand column as well.
Track the Post through Ads Manager, and ensure it is achieving the visibility you are anticipating.
Hey savvy business owner… Want to get hot and fresh marketing strategies to give your business the edge… AND emails so valuable you will save them?